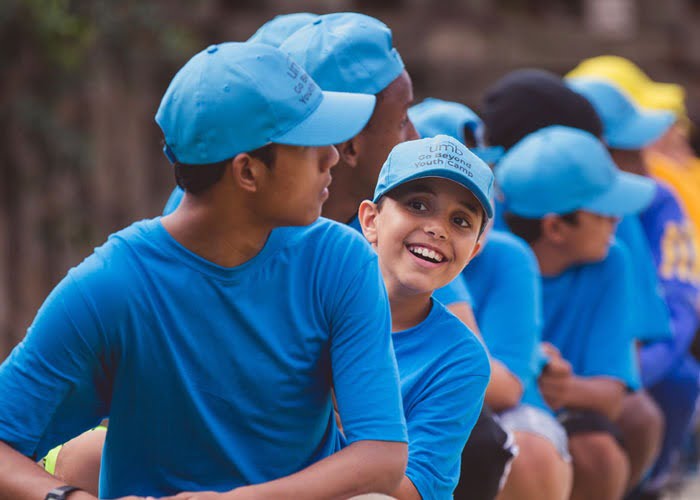 ABOUT UMB

UMB was established in 2005. UMB has dedicated its resources to establishing major events during the Islamic calendar. Events such as EID Al Fitr, charity fundraising drives and other charitable services. UMB is prominent in kids activities, sporting events, camping and community BBQ's. UMB also conducts services for the community regarding prayers and Jumaah, and also provides lessons, courses and talking engagements. Come and visit us.
OUR MISSION

1) Providing Muslims a one stop shop for all Islamic services.
2) Provide a halal alternative venues for youth to partake in.
3) Provide educational materials through courses & lectures.
4) Provide dawah to Muslims and non-Muslims.
5) Provide charitable assistance via charitable initiatives.
6) Host the best EID event in Queensland for Muslims.
I used to go to other Masjids, which were great. But I noticed that there was no activities for the youth, nor were they revert friendly. I was then amazed to see the range and quality of activities for the youth and for reverts at UMB. There is a passion for this deen at UMB I havent seen in many Masjids.
MashAllah, My son always pesters me to go to the annual camp. UMB has always been a source of great activities and learning for my kids.
What a relief UMB has been! Instead of being busy with their iPad they are busy learning their deen. UMB has a way of presenting the deen in a simple and easy to learn manner for the children.
What attracted me to this centre was the quantity of activities not only for my children, but also for adults. Anything from annual events, camping, Eid, iron man or monthly outings. There's so much on at UMB, and it is constantly growing, Alhumdulillah.
Get Connected
UMB is constantly scheduling events and other activities. Stay in touch!